There's nothing quite like unwinding surrounded by beautiful scenery. And there's nowhere more beautiful to relax than in the stunning, majestic landscape of the Lake District. It's renowned the world over for its breathtaking views, and visitors flock from all corners of the globe to see it in all its glory.
But you know what's better than visiting the Lakes? Visiting a spa in the Lakes, where you can enjoy the amazing surroundings but also indulge yourself with some excellent, stress-relieving spa treatments. Here, we've hand-picked the 9 best Lake District spa days and hotels for you to enjoy. You'll find a selection of unique hotels and accommodations that offer the very best in relaxation, all here in the one place. So finding a great Lake District spa break is made easy for you. In fact, the only hard bit is choosing which one you like best…
The Daffodil Hotel and Spa
Scenery doesn't come much more serene and tranquil than at the four-star Daffodil Hotel and Spa. Located on the shores of the marvellous Grasmere lake in the centre of the Lake District, the hotel is perfectly situated to let you enjoy the immense natural beauty this wonderful part of the world has to offer, and could easily pass for a picture postcard. The local area is steeped in history, having famously inspired the great Romantic poet William Wordsworth into creating some of his finest work. You too will be moved by the stunning geography of the place. It's an amazing location for a lake district spa day.
The Daffodil itself offers a wealth of luxurious amenities that are set to make your getaway perfect – so perfect that they themselves describe it as 'the ultimate escape'. The huge, historic building itself was built all the way back in 1855, and has an air of grand opulence, almost palace-like. The hotel offers 78 rooms and suites, all stylishly designed and providing the maximum in comfort. The different rooms on offer each provide their own unique comforts. As such, you'll find lots to love, no matter what you like. You can enjoy luxurious Molton Brown toiletries, and sprawl out in emperor and super king size beds – a great night's sleep is guaranteed. Many rooms offer outdoor areas with glorious views of Grasmere lake and the surrounding valleys. Your morning cup of coffee has never tasted so good as when you've this much beauty to look at. Rooms also come with complimentary WiFi, so if you do need to stay in touch with the outside world, you can. But we reckon you'll get so lost in the majesty of nature that you won't want to.
When you've finished enjoying the facilities your room has to offer, we thoroughly recommend experiencing what one (or more) of the hotel's four food and drink areas has to offer. The Dining Room, the main in-house restaurant, offers a full, delicious contemporary menu with excellent views stretching across the lake. There's the Lounge, where you can grab a light bite for lunch, unwind with a drink, or even indulge in the hotel's renowned Daffodil afternoon tea. The modern Lobby Bar has all the feel of a top-class city drinking hole, with the added bonus of being right in the heart of the Lake District, and is the perfect spot for a cocktail or four. There's also the outdoor Lakeside Terrace, which offers unmatched views of the remarkable surroundings along with a casual menu for a relaxed dining experience.
And that's not all – we've saved the best till last with the Daffodil. Its luxurious spa offers a huge range of packages for all your relaxation needs. There's a fantastic thermal pool, steam room and sauna. And the spa boasts an impressive menu of creative treatments for you to try. A unique feature gives you the choice of one of five pre-blended oils for massage therapy, each designed to offer its own specific benefits. There's nail care, aromatherapy and hot stone massage all on offer. There's even a specialised massage package designed for walkers – so if you've been out enjoying the surroundings and hiking all day, the spa has the perfect treatment to reinvigorate your body and get you feeling comfortable and relaxed. We think the Daffodil is one of the best Lake District spa hotels out there.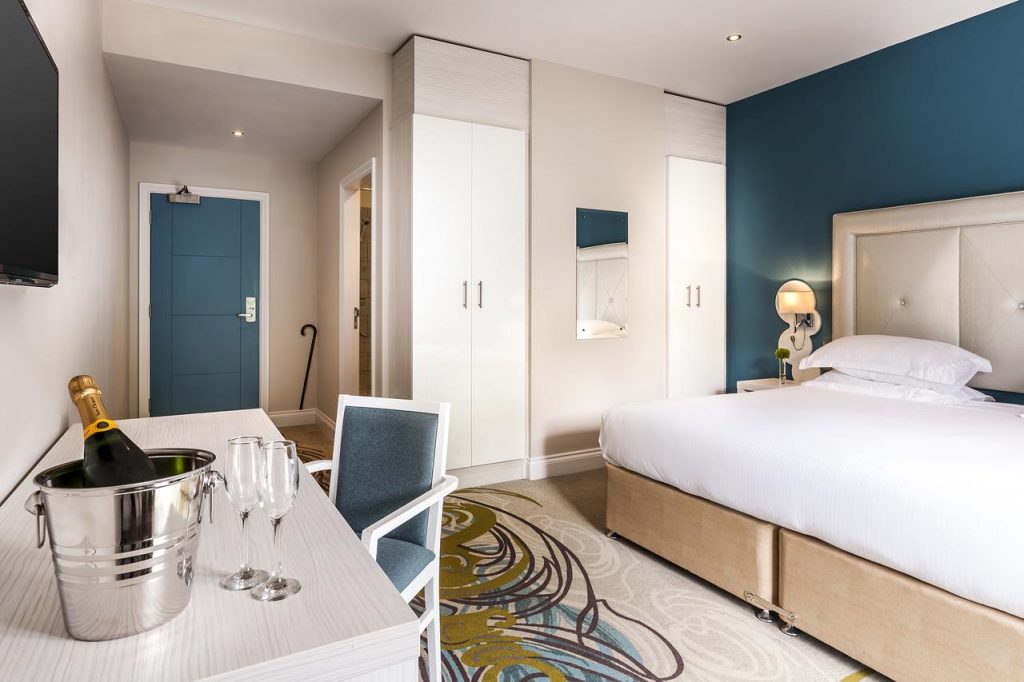 Gilpin Hotel and Lake House
Crook Road, Bowness-on-Windermere
The Gilpin Hotel and Lake House makes our list for the fantastic, totally unique, private experience it offers its guests. For starters, it boasts five-star quality and facilities. But it's got immense individuality that can't be beaten – and a lot of that is down to the fact that it's essentially two hotels in one. It's split into two sites – the hotel area and the lake house area. And both are absolutely superb for a spa break in the Lakes.
The accommodation on offer at the Gilpin will ensure your Lake District spa day is a winner from the moment you arrive. The lake house area offers a unique Lakes experience for just 12 guests, with just 6 rooms set in a gigantic 100 acres of grounds, providing you with your very own Lake District sanctuary. It's available for exclusive hire too – so if you're willing to splash the cash, you can enjoy this magnificent lakeside mansion all to yourself. It comes with its own exclusive spa facilities, including a swimming pool, hot tubs and saunas. And while the lake house enjoys marvellous tranquility set aside from the outside world, you still benefit from all the services the hotel has to offer. There's a complimentary chauffeur service to take you to the main hotel, which is a mile away, and a full breakfast is served at the lake house itself.
The hotel area provides another unique type of luxury for a fantastic spa weekend. Spa services at the hotel aren't your traditional ones provided by masseurs and therapists. They're all essentially self-contained – there are rooms at the hotel available that essentially come with their own mini spas, ready and waiting for you to use as much as you like and whenever you like. Some of the best features of the Gilpin come in its special detached spa lodges. Book one of these, and you can be sure of the ultimate in private luxury. They boast stunning lakeside views, and best of all, it's these rooms that come with their own mini spas that we mentioned earlier.
Hydrotherapy hot tubs, steam rooms, saunas and rainmaker showers all provide you with a top-class, private spa experience. All of this set against the backdrop of amazing views and unique touches that make a stay at the Gilpin totally unforgettable – they've even got a champagne bar, croquet lawn, and their own resident llamas and alpacas. And for more traditional spa treatments, the Gilpin offer complimentary passes for the nearby Choices Health Club in Troutbeck Bridge.
We haven't even mentioned the dining options on offer yet. The hotel has two restaurants, both of which will delight the senses. There's Gilpin Spice, a pan Asian restaurant with a menu packed full of creative, inspired dishes from Thailand, India, Japan, China, and beyond. You're bound to find something delicious. There's also the small matter of the Gilpin's own Michelin-starred, 4 AA rosette restaurant, HRiSHi. Here, you'll find an unbelievable range of flavours that'll give you a once-in-a-lifetime dining experience. It's classic British cuisine with a very modern twist.
For luxury in the Lakes and an amazing spa experience, look no further than the Gilpin.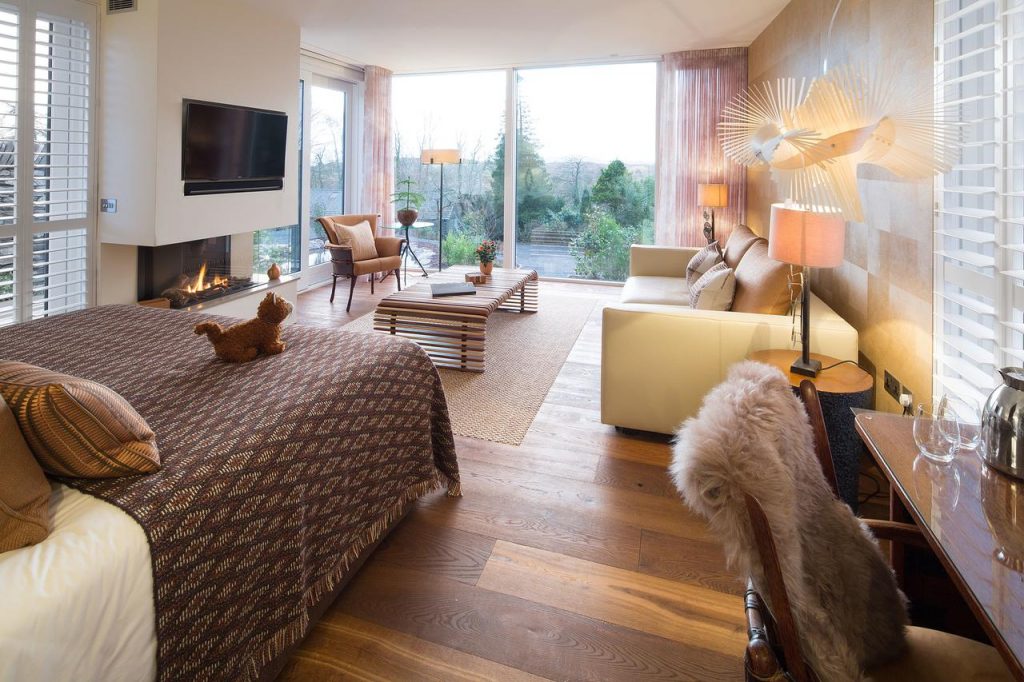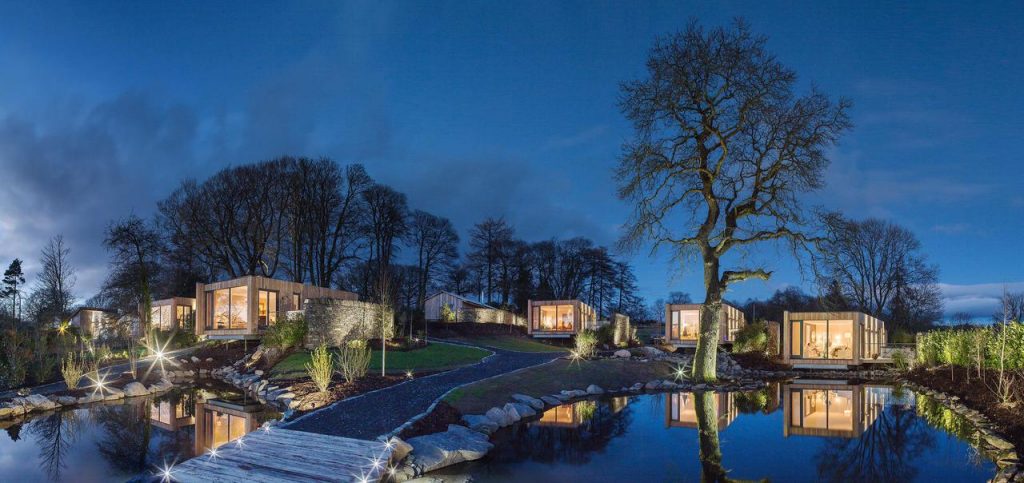 Rothay Garden Hotel and Riverside Spa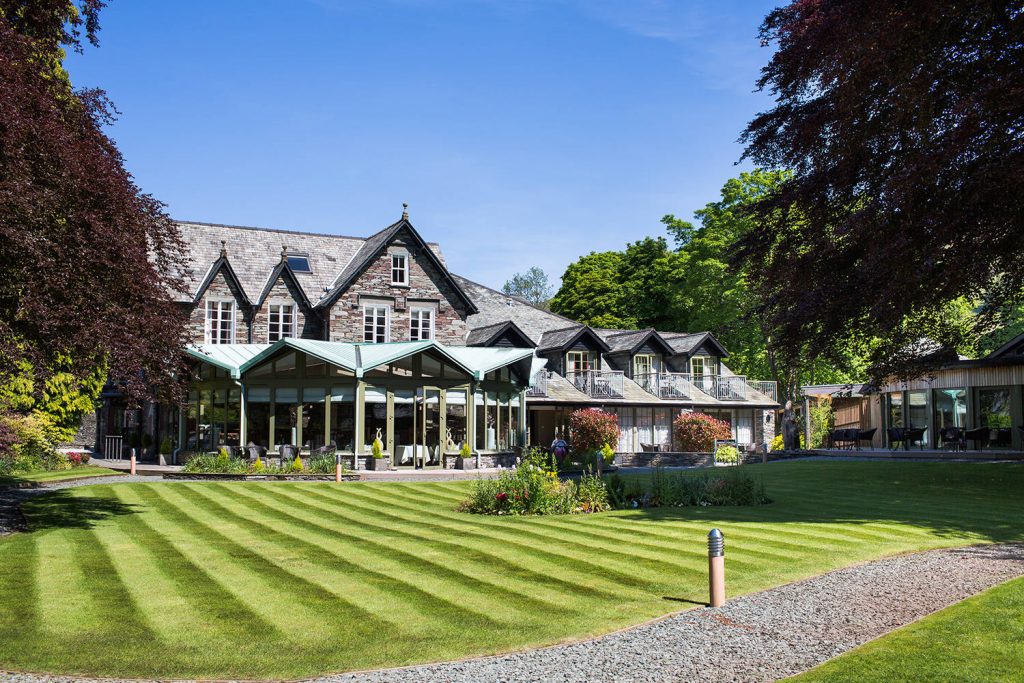 Set in 2 acres of its own resplendent riverside gardens, the Rothay Garden Hotel and Riverside Spa provides luxurious comfort and excellent views, right on the edge of the picturesque Grasmere village. And we really mean it when we say that the Rothay Garden has gone all-out to combine the stunning natural scenery with the relaxation of its spa, making it one of the best Lake District spa hotels out there.
What makes it so brilliant? Well, the spa has one feature that makes it wonderfully distinctive, and that is it's surrounded by floor-to-ceiling windows looking out on the divine natural landscape and gardens that encompass the hotel. It makes unwinding feel incomparably blissful, and really gets the best out of the spa's magnificent location. And the spa facilities are second to none, making sure your Lake District spa day is the best it can possibly be. The wonderful HydroSpa massages your body with jets and bubbles in 38-degree water. There's a herbal pine sauna with a glass front, spoiling you with more wondrous views of the Lake District. An aromatherapy room gives you an atmospheric, ambient place to unwind, and a heated pebble reflexology walk is perfect for massaging and soothing tired feet. Furthermore, the spa facilities are all exclusive to hotel guests only, making it a private, special experience.
The small Rothay Garden hotel offers just 30 rooms and suites, giving it a very personal feel. Expect crisp, clean linens, super-comfy beds, luxurious bathrooms and amazing views. Each room comes as standard with a flat-screen TV, and everything has been expertly designed to ensure a spa break at the Rothay Garden offers the ultimate in relaxation. It's perfect for unwinding away from the hustle and bustle of everyday life.
Other facilities at the hotel include a chic lounge bar, where you can chill out with an ice cold beer or a special vintage from the hotel's extensive wine cellar. There's also The Garden restaurant, which makes a stay at this luxurious hotel even better. The restaurant itself has been awarded two prestigious AA rosettes, and you're certain to get a delicious meal every time. The restaurant prides itself on using only the very best ingredients, and as many of them as possible from local, reliable suppliers, making the journey from farm to plate as short as possible. This ensures the maximum in freshness and quality, and the restaurant's renowned Lakeside breakfast is not to be missed.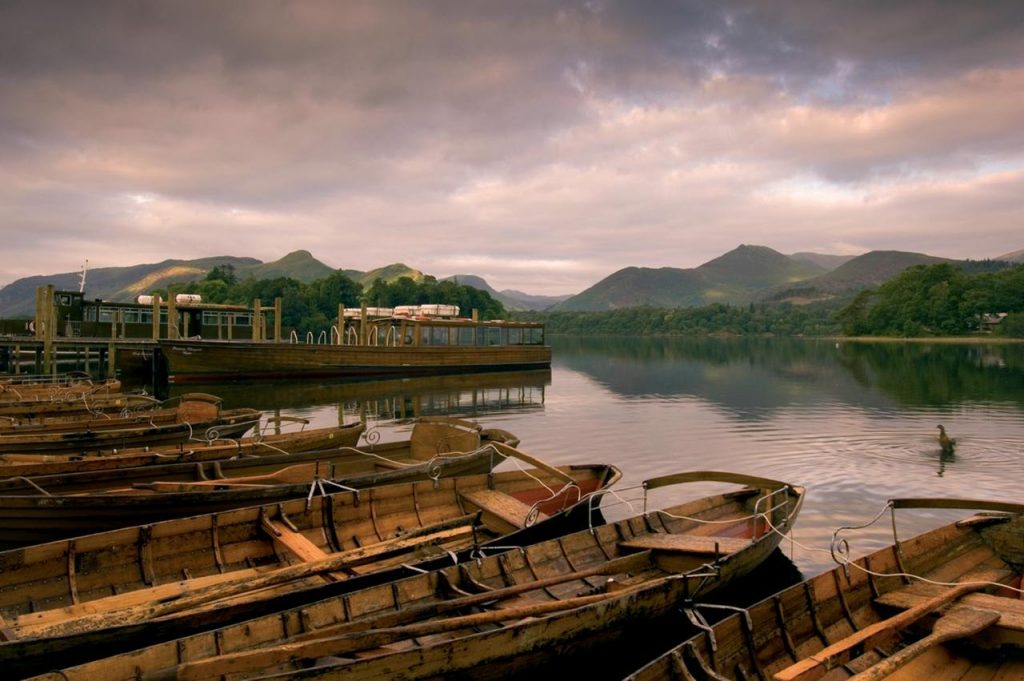 Station Square, Grange-over-Sands
For a Lake District spa day that's a little different, look no further than The Grange Hotel. Its unique location gives you the opportunity to embrace the truly unique geography that this part of the country is celebrated for. Situated in the very distinctive seaside town of Grange-over-Sands, here you'll be able to enjoy two very different, very beautiful landscapes. Experience the best that the Cumbrian coast has to offer, with stunning beachfront walks and amazing views looking out to sea. The Lake District may be more well known for its lakeside scenery, but the coastal areas are too often overlooked, and at The Grange you can enjoy them in their fullness. But brilliantly, the hotel is located just a 25-minute drive from Lake Windermere, so you can also enjoy the classic Lakes terrain too. You get the best of both worlds.
The Grange itself provides a remarkable, opulent place to relax and unwind. It's got ornate halls and rooms, with classic touches like palatial decor, chaise longues and four poster beds. It really is a high class affair, and perfect to treat yourself to royal levels of luxury. To get the best out of your trip, make sure to book a front-facing room, affording you beautiful views out onto the bay. 
There are a wide range of options in regards to food and drink. The in-house Carriages Restaurant offers an excellent five-course menu, representing the very best in local produce and first class cuisine. There's also a lounge menu available in the comfortable bar for lighter bites, and the hotel does a superb afternoon tea. There's also the added bonus of its location in Grange-over-Sands, with the town offering a wealth of local eateries. If you're a seafood lover, you'll find something you adore – most of the local restaurants boast dishes with fresh fish caught in the area.
And then there's the small matter of the hotel's leisure club and spa. The Grange provides an extensive range of facilities and treatments for guests and one-day visitors alike to enjoy. So it's brilliant for a Lake District spa day, or a whole weekend break – or longer! The spa features a heated swimming pool, Jacuzzi, sauna, steam room, gym, and health and beauty treatment salon. You can book bespoke spa treatment packages, including refreshment options, and enjoy a wide range of massages, facials, reflexology therapies and more. The Grange offers an all-encompassing experience with excellent Lake District spa facilities, amazing scenery, top food and luxurious rooms.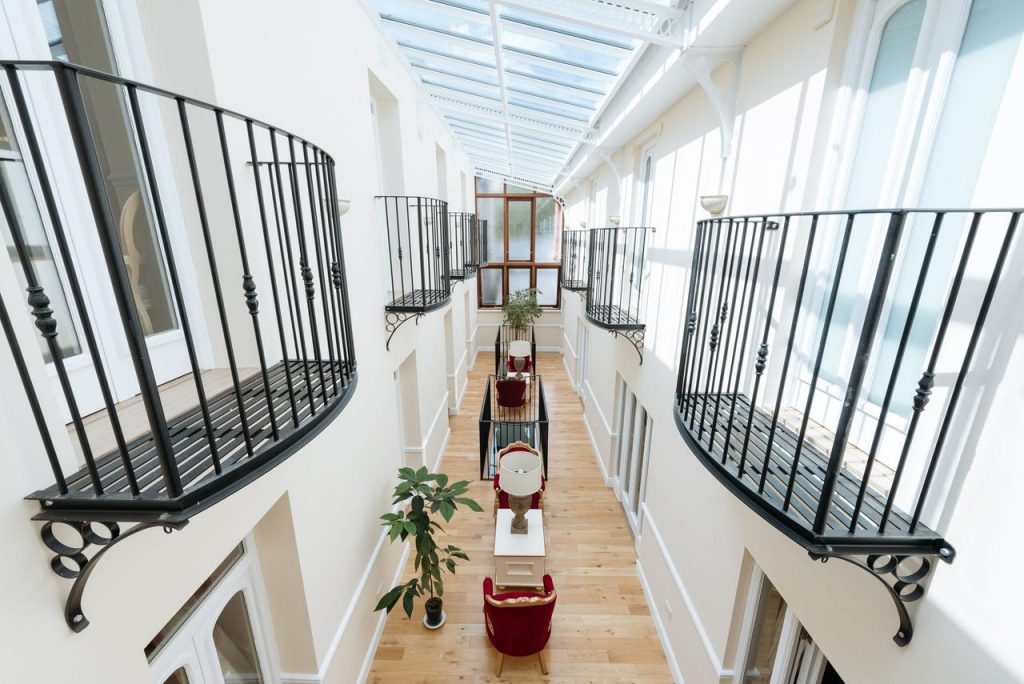 Armathwaite Hall Hotel and Spa
Bassenthwaite Lake, Bassenthwaite
Really get away from it all. At the Armathwaite Hall Hotel and Spa, you can enjoy the twin splendour of remarkable landscapes and a grand, regal hotel that's absolutely ideal for unwinding on a Lake District spa break. The hotel is set in 400 acres of woodland and deer parkland, meaning you can really get back to nature and embrace the wonderful, untouched surroundings. You may spot a deer or two as you walk around the grounds.
When we say that this hotel is luxurious, we really mean it. Rooms have been designed with the guest in mind at every turn, ensuring each one is perfect for relaxation. There are seven different room categories to choose from, meaning there's something for everyone at Armathwaite Hall. With the different rooms boasting opulent views over Lake Bassenthwaite and Skiddaw mountain, wonderful sunken baths and grand, comfortable furniture, there's lots to love. Uniquely, Armathwaite Hall also offers family rooms, so if you're wanting to take the whole family away on a Lake District spa holiday, this might be the hotel for you. 
The spa itself is a revelation. It's packed to the rafters with facilities for you to use. There's a 16-metre swimming pool with windows overlooking the stunning rural location, as well as a smaller 'wallow' pool for those who prefer a more relaxing experience in shallower water. There are outdoor and indoor terraces that are perfect for unwinding with a drink while enjoying the beautiful surroundings, and there's also an outdoor hot tub. And much more: a hydrotherapy pool, dance and yoga studio, sauna, steam room, aromatherapy room, tropical shower room, a gymnasium with personal trainers, and 10 treatment rooms with a range of massage therapies and other treatments on offer. In fact, the more we go on, the more we realise that it'd be easier to list what the Armathwaite spa doesn't have. Add in three bars and restaurants offering delicious cuisine and fantastic cocktails, and there's everything you need at Armathwaite Hall for the ultimate Lake District holiday. You'll never want to leave.
Newby Bridge Road, Windermere
At the Beech Hill Hotel and Spa, you'll get to enjoy a wonderful spa break in one of the most sought after locations not just in the Lake District, but in the entirety of the United Kingdom. Lake Windermere is the biggest lake in all of the Lake District, and as such it's an absolute favourite for travellers looking to take a break in this wonderful part of the world. Beech Hill is situated just a stone's throw from Windermere, with most rooms offering lake views of one of the world's most famous stretches of water. This exclusive, beautiful location will have you gazing in awe at the majesty of nature. And you can do that as best as possible in one of the amazing suites that Beech Hill offers, with private balconies included so you can really enjoy the views. What's more, the hotel is situated in stunning landscaped gardens, adding to the natural splendour of your stay.
Guests can enjoy a fantastic meal in the hotel's on-site AA Rosette restaurant. Burlington's, named after the local slate, serves only the finest fresh and local produce, and specialises in English and French cuisine. And with a five-course menu on offer, you can really go to town if you want to enjoy some top-class fine dining. The hotel also offers a relaxed afternoon tea, which can be enjoyed outside on the terrace overlooking Windermere. Great for unwinding on a sunny afternoon.
Beech Hill's majestic Lakeview Spa is excellent for enjoying a relaxing Lake District spa day while embracing all of the wondrous views that Windermere has to offer. With a spa terrace looking onto the Lake, it's an unrivalled spot for alleviating the stress of daily life. One of our favourite things about Beech Hill's spa is the fact it boasts two outdoor vitality spa pools beside Lake Windermere – there really is no better place to unwind in a hot tub than here. The spa also has a 40-foot indoor pool, a Himalayan sauna, an aromatic steam room and three spa treatment rooms.
And about those treatments. The Beech Hill's Lakeview Spa offers a wide range range of packages to suit one and all. Massage and holistic therapies will ease aching muscles. The hotel ordinarily offers wonderful facials using the best cosmetics. There are stacks of different manicure and pedicure packages on offer to leave your hands and feet feeling pampered. And the spa also offers a variety of spa packages for couples, meaning you can enjoy these wonderful treatments with that special someone.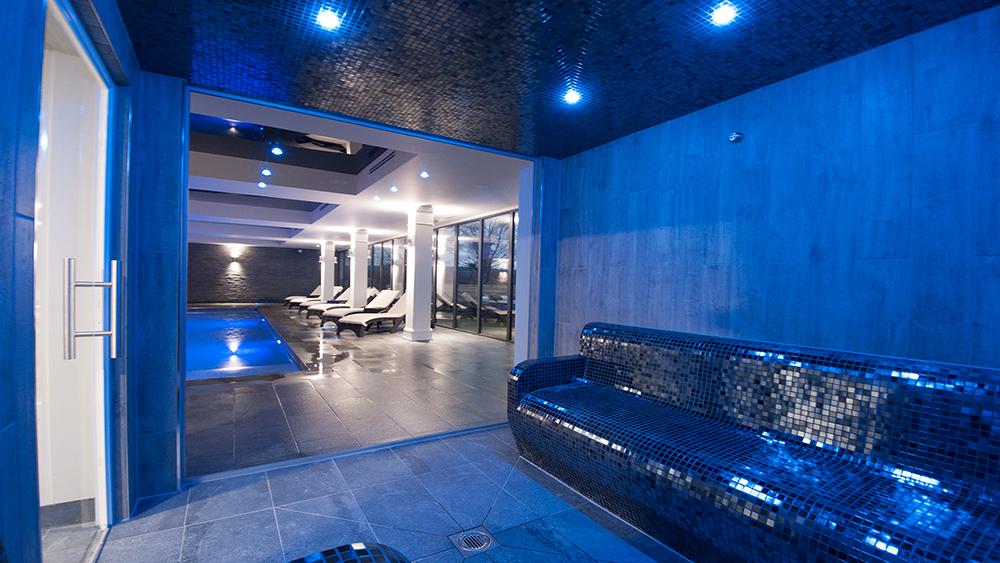 Lake Road, Bowness-on-Windermere
For a luxury Lake District spa day right in the very heart of the Lakes, the Burnside Hotel and Spa may just be the ideal choice. Its location on the east side of the centre of Lake Windermere means you get unbeatable vistas over the District's largest and most famous lake. But it's also a very short drive from nearby Kendal, a wonderful Cumbrian market town with a huge range of restaurants, shopping and culture on offer. The Burnside Hotel really is great for enjoying local heritage as well as the breathtaking natural views only this part of the world can offer.
Saying that, you might just find yourself not bothering to venture into the local towns. Because the hotel itself offers a range of facilities that may see you wanting to just stay put. The majestic four-star hotel is located in its own gorgeous gardens, and provides you with picture postcard views over Windermere and its neighbouring fells. The hotel is only a short walk from the famous steamer piers of Windermere too – here, you can catch a steamboat that'll take you across the length and breadth of the Lake, allowing you to really enjoy the fullness of its remarkable, enchanting beauty.
The rooms themselves will see you enjoy the lap of luxury. Crisp linens, huge beds, and 40-inch flat screen TVs are all included as standard. But to really take advantage of the Burnside Hotel, we'd recommend booking in to stay in one of the hotel's hot tub suites – giving you the added bonus of a revitalising hot tub to unwind in while admiring the sensational views. And for longer stays, the hotel even offers small, self-contained apartments, which include small kitchens – ideal if you're wanting to make the most of this wonderful area and spend quite a while immersing yourself in all it has to offer.
Whether you're looking for fine dining or a relaxed, casual drink, the Burnside Hotel has got you covered. The restaurant offers wonderful, fresh local produce. And the best bit is that it's reasonably priced – top class food without the top-end price. There's also an on-site pub to sink a few drinks in. Not to mention the fantastic spa, which includes a special main pool (which can be turned into a gigantic, bubbling pool), two hot tubs, steam room, sauna, cold plunge pool, gym, and two treatment rooms where a range of massages and therapies are available.
Embleton Spa Hotel and Apartments
At the Embleton Spa Hotel and Apartments, you can enjoy one of their excellent spa treatments in the middle of one of the best walking areas in the country. The spa offers tailored treatments, so you can ask for a special programme of therapies all designed to suit you and your individual needs, giving you the ultimate relaxing spa break in the Lake District. Embleton Spa Hotel is located nearest to Derwentwater, which is the perfect location for heading out and enjoying the natural landscape on foot, exploring the nearby fells, Derwentwater lake and the many hills of the region. The spa offers a specialised walker's leg massage, so if you do head out exploring, you can be safe in the knowledge that there's a treatment available to help you unwind, recharge, and soothe any aching muscles.
Aside from its brilliant location and top-notch spa, the hotel also provides unique accommodation that should meet the needs of anyone looking for a Lake District spa getaway – no matter who they are. The Embleton Hotel itself features a range of affordable, ensuite rooms with comfortable facilities. But better yet, there are also some self-contained serviced apartments on offer. These apartments are great if you're a couple wanting a bit more of a self-catered affair, but they're also brilliant for larger groups – there are apartments available that can sleep up to 8 people. So whether you're a family looking for a relaxing spa break in the Lakes together, or a larger group of friends, there's something for you at Embleton.
As we've already mentioned, the hotel is perfectly positioned for those looking to get out and explore the local terrain on foot. But it's also situated near to both the towns of Cockermouth and Keswick, where you'll find a range of adventure sports and outdoor pursuits available – by day, you can let off some steam with some high-octane fun, and by night relax in the spa. Like two holidays in one! Finally, the Embleton Spa Hotel and Apartments also has its own restaurant, with an eclectic menu. We'd recommend the Sunday lunch – the special Sunday roast sharing board that the restaurant offers will give you a roast dinner to remember, like nothing you've had before. An ideal end to a relaxing (or invigorating, if you so wish) Lake District weekend.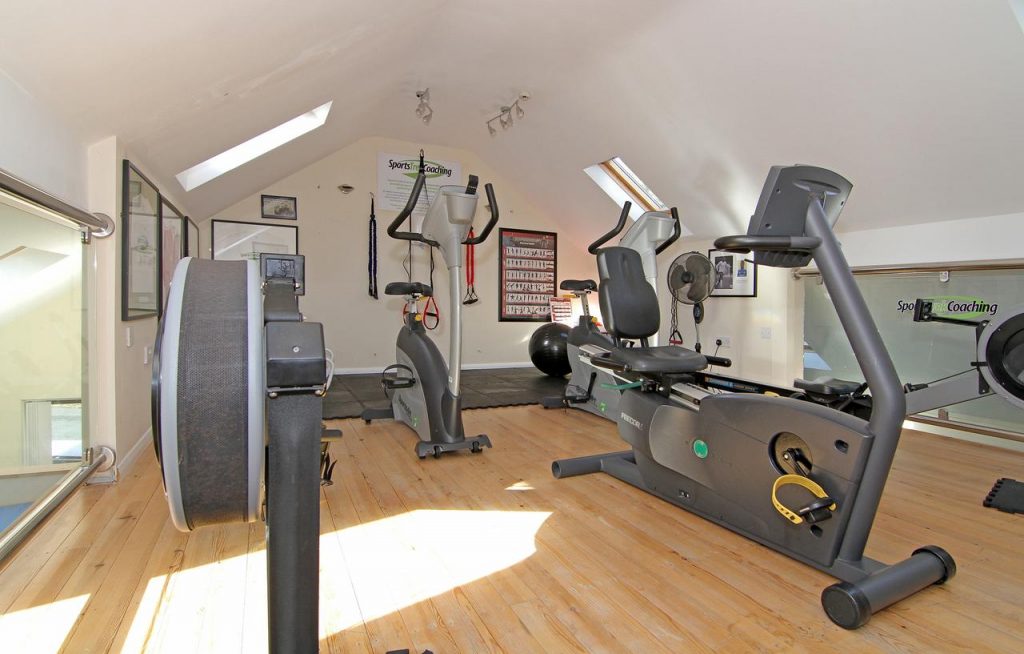 Lindale Road, Grange-over-Sands
Enjoy a wonderful spa break on the cusp of the Lake District. The Netherwood Hotel and Spa isn't quite in the Lakes. But we had to include it on this list because it's one of the best all-round spa break hotels around – and to be fair, it's only a stone's throw from the Lake District itself. The Netherwood Hotel overlooks the Morecambe Bay estuary, with most rooms offering splendid views of the waterway. Accommodation is modern and comfortable, and the hotel's recent refurbishment means rooms are as up-to-date as possible – a great night's sleep is guaranteed.
We can't understate just how beautiful the views looking out to sea from the Netherwood are. And they're best enjoyed from the comfort of the hotel's stunning in-house restaurant. With floor-to-ceiling windows looking out onto the awe-inspiring coastline, you can enjoy a delicious meal while taking the amazing vistas in. We really mean delicious too – the restaurant is renowned for serving up some of the best local produce available, including Lakeland lamb and Morecambe Bay seafood.
When you're done dining and admiring the views, there's the small matter of the Netherwood Hotel's full spa. Ultra-modern facilities include an aromatic steam room, ice fountain, wooden cold plunge tub, hot tubs, and a salt inhalation room. There's a full menu of treatments on offer at the Netherwood, with plenty of pedicures and manicures to enjoy, as well as a nail bar. There are facials and make-up sessions on offer, as well as waxing. And that's not to forget the huge range of body treatments available, with plenty of full body massage options, as well as focused massages to heal any particular stress points of the body. The Netherwood's quirky location is ideal for a spa day on the edge of the Lake District.